Do You Want More Leads For Less Money,
Time & Work?
Without Having to Rely on Expensive Platforms and Big Marketing Budgets?
Free Online Marketing Consultation
During Your Free Consultation You Will Get:
In-depth look at what is (and what's not) performing well in your online marketing campaigns
Review of existing ad copy and landing pages to check for congruency
Identify your ideal target market and suggest the best "Lead Magnets"
Develop a strategy for ongoing improvement and optimization
We Want To Be A Part Of Your Team!
If you're like most Real Estate Agents, you strive for simplicity and would love to just focus on the one thing that matters most to your business – getting more transactions.  
Learning the ins and outs of ad platforms like Google AdWords and Facebook is overwhelming and in many cases downright scary.  And rightfully so.  Without the knowledge and expertise needed to build a successful campaign, your DIY project could turn into an expensive hair pulling, time wasting nightmare.  
For an extra $150 per month, you could have my team on your team! With our PPC Management level service you'll have the peace of mind that your campaigns are being watched and your results are being monitored.  
We will work with you as your marketing partner to build campaigns that will generate a steady stream of leads so you can concentrate on what matters most, following up with and converting the leads.
What Our Management Clients Say.....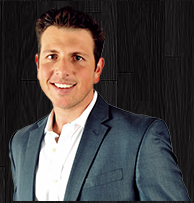 "Let me tell you this, I was with some of the big internet marketing companies. The companies that sold me platforms and leads, and this and that… And honestly, when I did the math, they were costing me over $30 a lead!
Now we do our Facebook advertising with SuccessWebsite and in just the last 6 weeks to 2 months we really hit our stride… Pretty much the main source of our business. And so far, in just those last 2 months, we produced 730 Facebook buyer leads! Appointments were happening every single day in this office.
So you can do the math from there, we're spending less than $2000 a month and we're generating over 600 leads a month right now. It's absolutely amazing!"
- Blake Cory with the Blake Cory Home Selling Team

"I have been working closely with SuccessWebsite over the past 5 years. There service is excellent and they are extremely responsive when it comes to meeting the needs of a growing team and customizing the site to maximize the impact of our brand online.
In addition, they have been outstanding in managing and monitoring my Google AdWords campaigns. They continue working hard to bring innovative solutions to get more, better quality leads online.
Sales are up 35% this year, the leads from our SuccessWebsite have played a huge role in that!!  
I am a Raving Fan of SuccessWebsites. They are very reasonably priced. There service is unbelievable and the system just keeps getting better!!"
- Marnie Bennett, Bennettpros.com