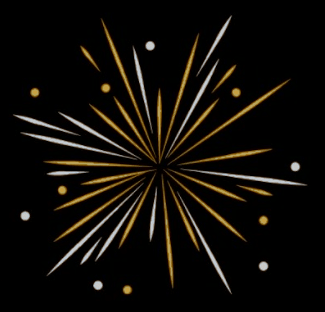 An inside look at the best
digital marketing strategies of our top members.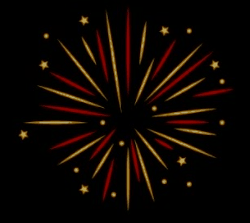 We're back to celebrate some of the best Success Stories shared by our CP Success members over the past year!
Our picks for this year used innovative digital marketing strategies and technology to attract more leads and start more live conversations. Not only did they achieve phenomenal results, they saved money and effort and found more time to work on client services.
Take inspiration from these Success Stories and use them to grow and expand YOUR business in 2023!
Text Message Marketing - Bill Watson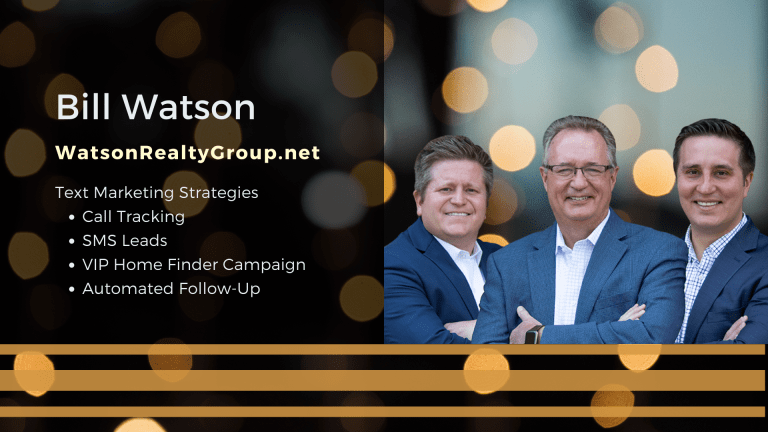 2022 was the year that Bill Watson and his team decided to go "all-in" with EngageCRM. When used properly, your CRM should be at the center of your business — not only for lead generation and follow-up activities, but your whole daily business process.
Bill invests a lot in print marketing, including signage and bus bench ads. These campaigns are expensive, so he uses tracking phone numbers as part of the Call To Action to stay on top of his lead results. But another provider hosted these numbers, which made it difficult for his team to track calls against EngageCRM follow-up. Then he discovered that we could port all those tracking numbers into EngageCRM, which provides some important benefits:
Track calls to dedicated Engage numbers in the same place as the rest of his marketing campaigns
Phone/text follow-up from Engage can use the same number, so it's more likely leads will recognize it and answer
Call audio from the campaign can be recorded
Preserves existing SEO value of the tracking numbers without having to start over with new ones
Porting the numbers was a simple transition. And now that Bill has them inside Engage, he can use Text Message Marketing technology to send out automated follow-up when someone texts in a specific keyword (such as "SOLD"). Follow-up and tracking are now much easier and more efficient!
Leverage Your Listings - Dione Irwin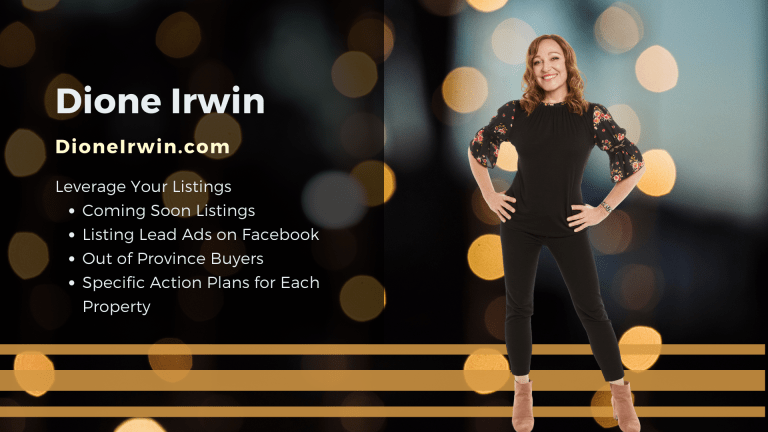 Dione has one of the most successful real estate teams in her home town of Airdrie, AB, and despite a challenging real estate market, was one of the top listing agents in 2022. Over the past year, Success helped Dione develop an effective online marketing strategy to not only promote her listings but generate hundreds of leads from each one.
People love listings! Single listing ads and Hotlist campaigns are consistently the top methods for attracting leads online, and property updates get the highest open, read, and click rates of any email follow-up you send. And don't forget that listings also attract move-up buyers and empty-nesters with homes to sell. Dione uses our HDX Custom MLS Portal to manage her listings campaigns and follow-up.
Using Facebook and Google, we launched a campaign for each listing to target local buyers and sellers. The ads performed so well that we needed to implement an automated follow-up plan to help Dione and her team identify and prioritize the most motivated leads. For each property, we would setup the following:
A dedicated landing page for each listing
Facebook Lead Generation ad promoting the listing to a local audience for $5/day
EngageCRM Action Plan to automatically provide more info on the listing and prompt the lead to respond to qualifying questions
We used a similar process to promote Dione's pre-MLS properties. Coming Soon Listings are very effective for attracting leads looking to beat other buyers to a great deal.
The strategy was so effective that Dione expanded her reach outside of her province and target home buyers from Toronto, ON, looking to move to a more affordable market in Calgary, AB. Google and Facebook targeting helps reach her ideal target market, HDX helps capture the leads, and EngageCRM helps create and manage more conversations.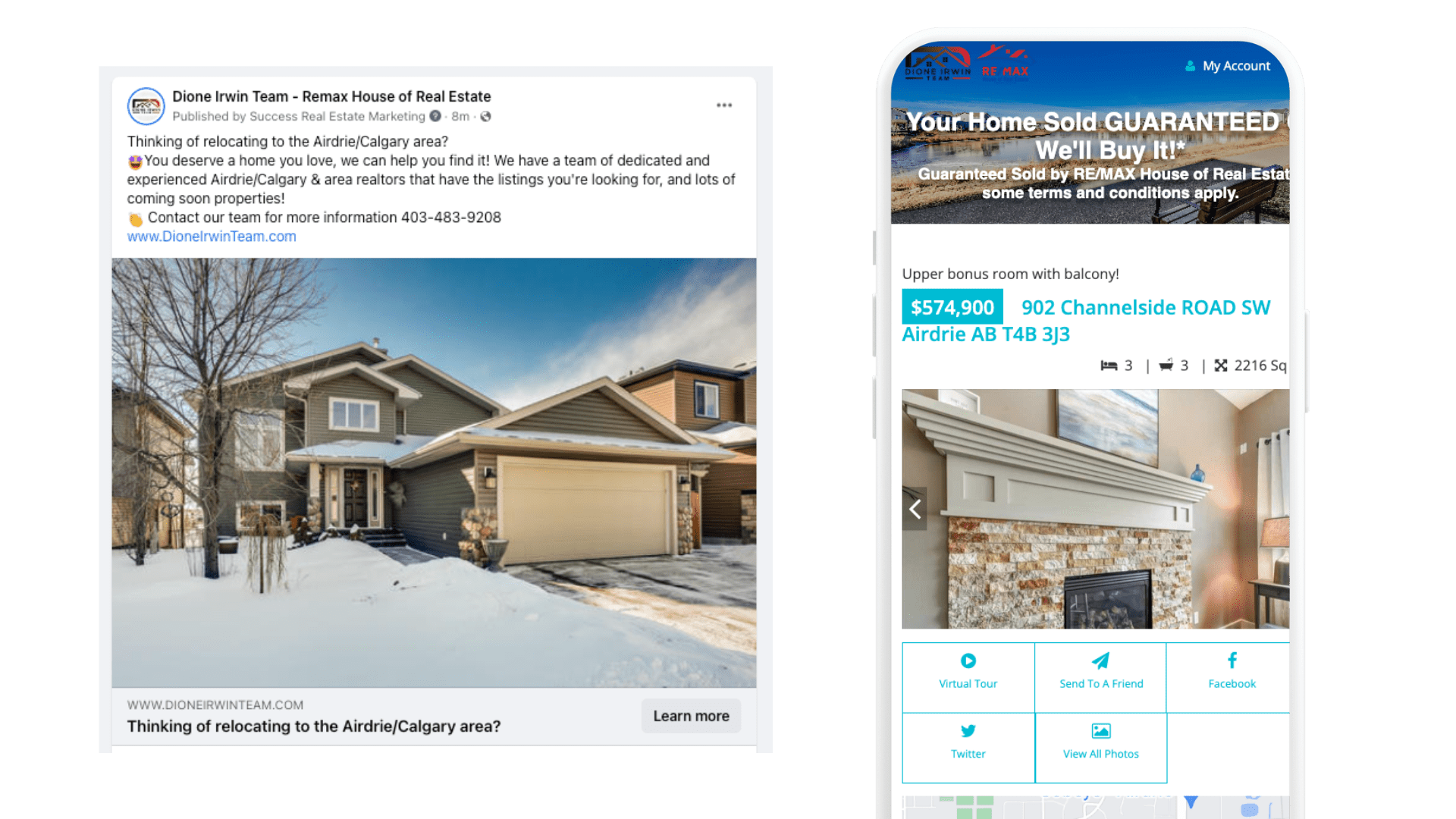 Web Design & Content - George Moorhead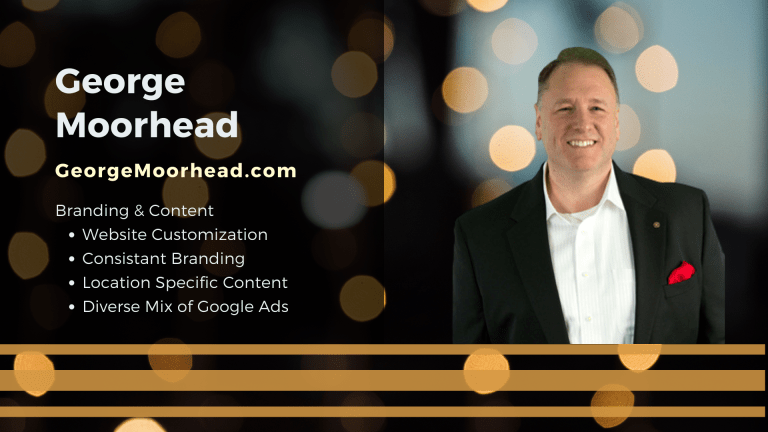 George Moorhead has been using the Success Marketing Platform to promote his real estate business online since 2010! A lot has changed since, including the look of his primary website. Over the past 12 months, George has worked with the Success Team, along with his own team of graphic designers, to enhance not only the look and feel of the website, but to optimize for search engines like Google.
You don't necessarily need a lot of content, but what you do have must be of significant interest to your visitors. This helps increase visitor engagement and the likelihood of search engine ranking. Once again, Listings give you a leg up here. George uses our Branded HDX Custom MLS Portal to showcase local properties alongside his USPs and other informative content.
Here are a few ways George has enhanced his Branded HDX website and marketing:
Consistent branding. From the color scheme to the graphic design, the content is attractive and presents a level of professionalism. Branding should be consistent throughout your lead experience, from the ad to the landing page to all email follow-up. Pay attention to the design of each.
Location-Specific Content. Area pages like this one for Seattle are effective in getting picked up for local organic search because they have a high volume of relevant content for real estate in that area. And with HDX to pull data from the MLS and provide up-to-the-minute listing information, George gives visitors a helpful guide to real estate information in each of his key areas.
Investing in Paid Search Engine Marketing. George is generating a steady stream of web traffic and leads with a diverse mix of Google Ads. He's leveraging the Search and Display network along with locally targeted campaigns to promote on other Google platforms like YouTube and Gmail. It's also a great way to promote all of the excellent Video Content he's producing.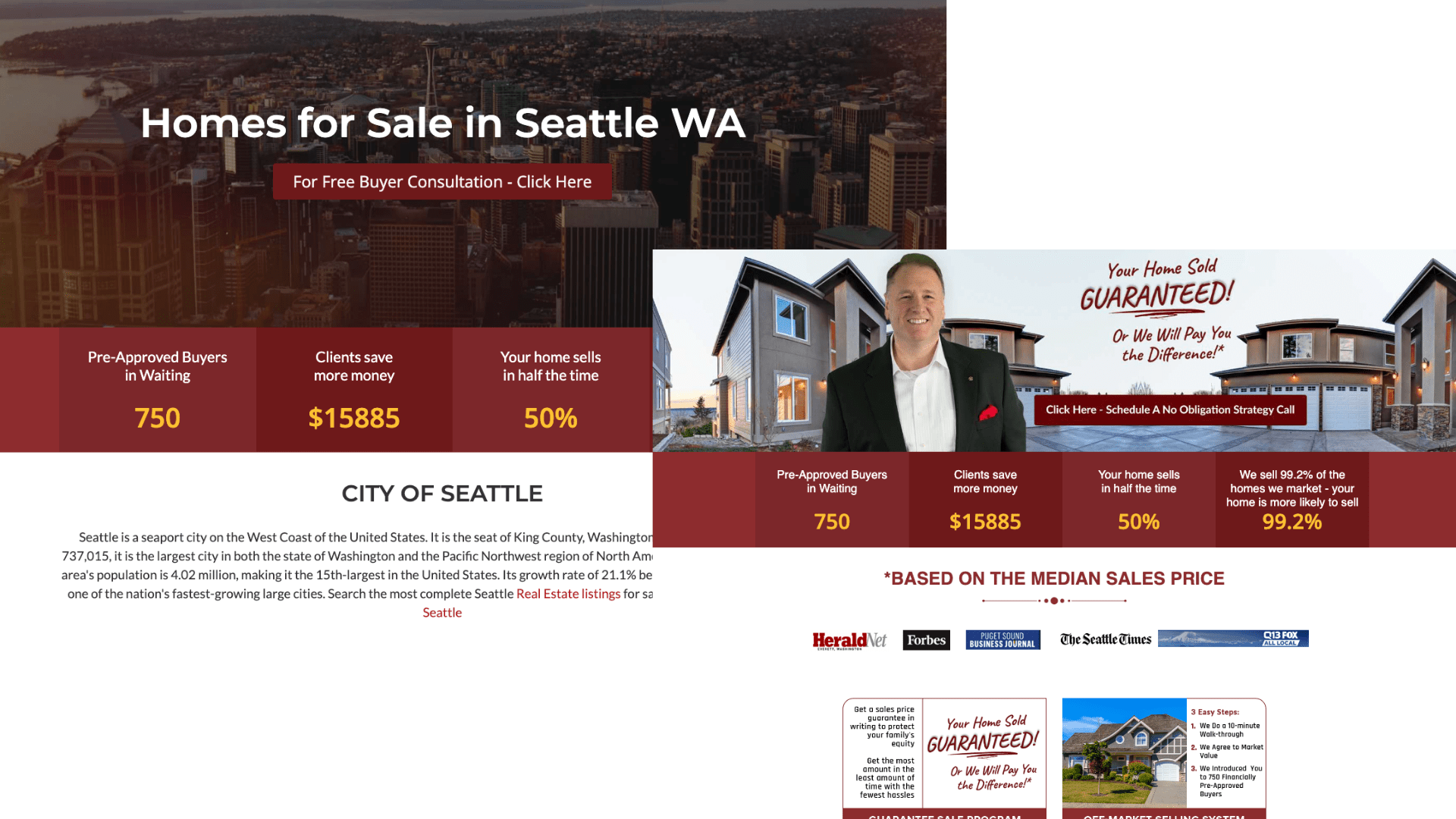 EngageCRM Mastery - Michael Peters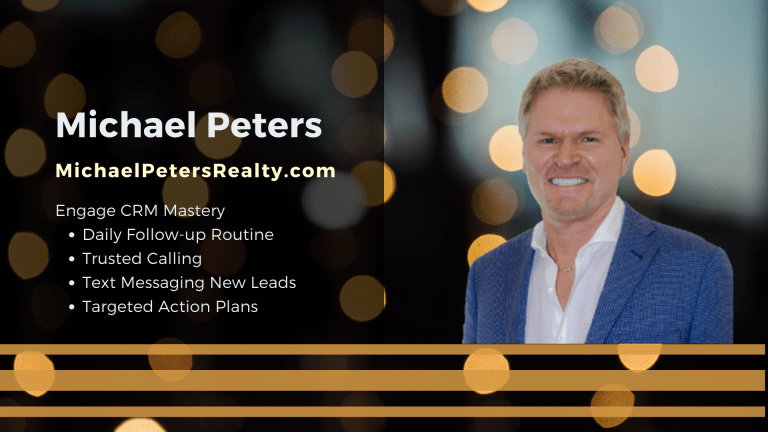 If you're not using a CRM to track your leads and follow-up, you really need to consider one. People's attention is so fragmented these days that it often takes as many as 12 touches (or more) on average to get a response from a lead.  If your follow-up isn't timely and consistent, you will lose potential leads to your more active competition.
Choose a CRM that records your conversation history with every lead and uses automation to send your follow-up consistently and efficiently. Our EngageCRM features multi-channel Action Plans specially designed to nudge leads to contact you. When a lead responds, the automated Action Plan pauses and turns the live conversation over to you.
Michael Peters is a solo agent who's used EngageCRM to follow-up and convert his leads for the last few years. He would be the first one to admit that he has struggled with follow-up. Back in April, Michael shared his follow-up process in a Jumpstart LIVE interview. It was amazing to hear how he has overcome some of his hang-ups, both literally and figuratively!
Some key elements of Michael's follow-up process:
Daily time blocks for making calls (see the colored blocks on Michael's Engage Calendar)
Using Trusted Calling to avoid having his Engage phone number show up as Spam
Using text messages when calls are not answered
Targeted, automated Action Plans to get to the leads when he doesn't have a chance to call right away
While all of these tactics contributed to Michael's success, it can't be understated how Michael has mastered EngageCRM through a lot of training and hard work. He's a regular attendee on our weekly Jumpstart LIVE Training webinars and spends hours in Engage, making calls, sending text messages, and refining his process.
In the end, it really doesn't matter what CRM you choose, as long as you use it regularly and consistently (some might say obsessively). Michael's success is directly related to the time he spends working his database.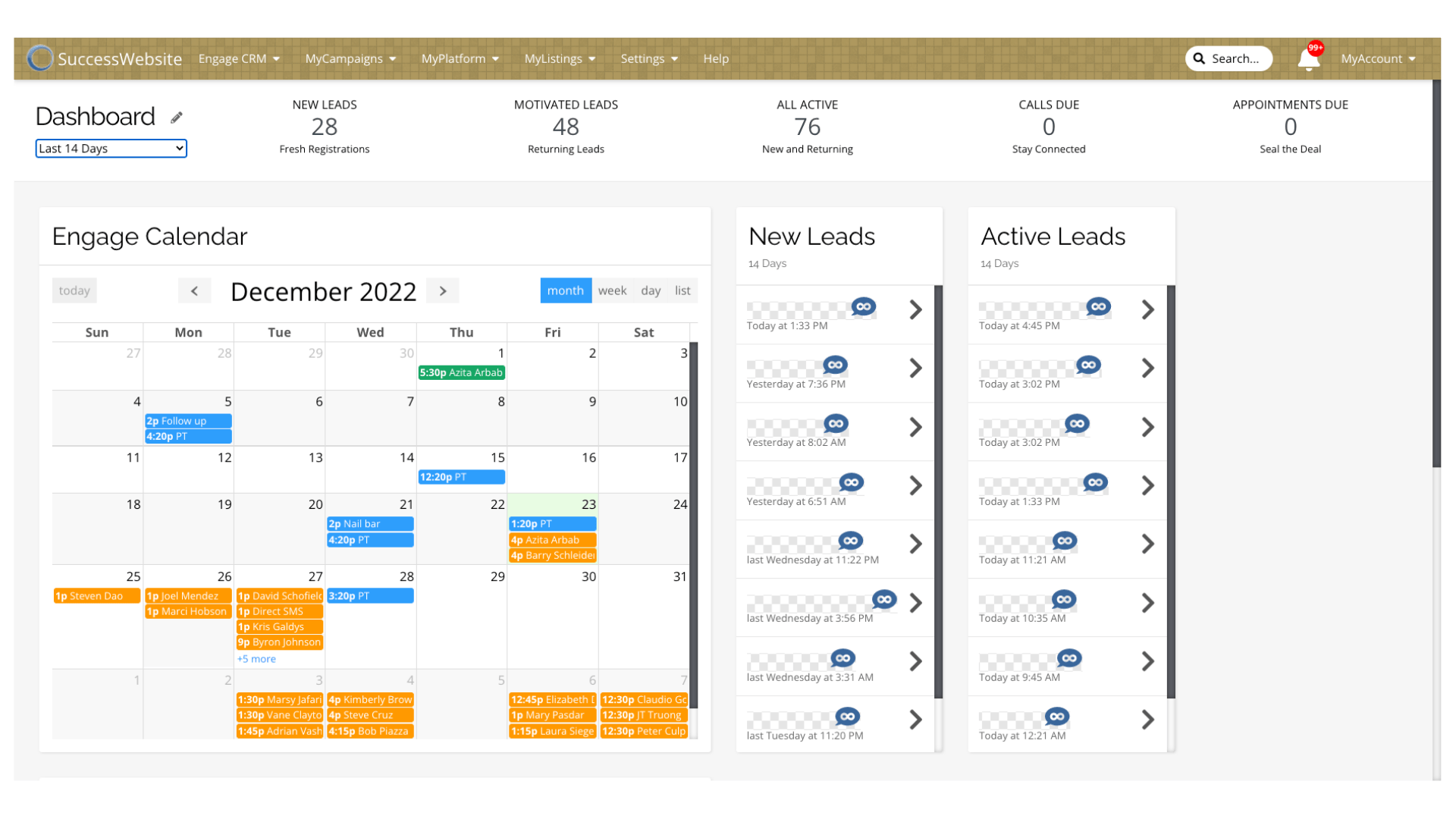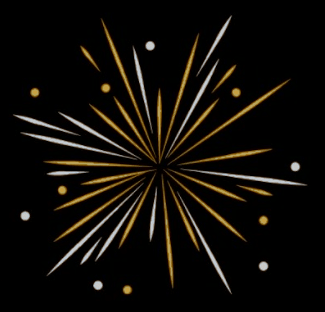 Wishing you every Success
for 2023!
Need help with YOUR real estate Digital Marketing?